Sarah earned her bachelor's degree in Exercise & Sport Science/Fitness & Wellness Promotion from Texas Tech University with a minor in Psychology. She not only has a big interest in physical wellness, but mental wellness as well.
"I undoubtedly feel that one's mindset has a huge impact on their health, fitness, and well-being." - Sarah E. Rippel
Over the past couple of years, Sarah set further educational goals for herself by pursuing post-graduate studies, scoring well above the national average on the MCAT (Medical College Admissions Test), and applying to medical school. She has volunteered and worked in chiropractic, orthopedic, and physical therapy settings.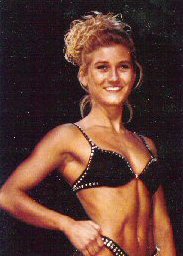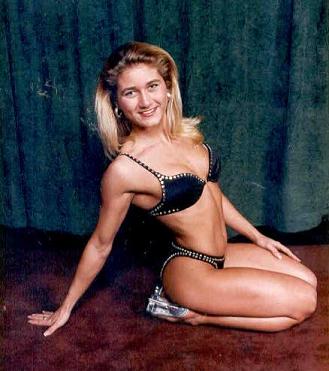 Sarah has trained for a handful of fitness competitions, in which competitors are judged based on their level of conditioning. A strong, yet feminine physique is desired, along with stage presence. Competitors must posess excellent strength, agility, and flexibility in order to perform well on a military-style obstacle course or during an onstage fitness routine.
"When I stepped onstage at my first fitness competition, a Ms. Fitness pageant back in 1996, it was a reminder of how far I had come and how strong a person I was. My self-esteem, which had once been almost erased due to my eating disorder, had grown stronger and I knew it could only get better! This moment was one of my proudest! After competing in the Ms. Fitness competition, I went on to train for another in 2000, this time with the Galaxy Federation. Overall, it was a positive experience, despite my sudden attack of stage "jitters"! I met a few really nice competitors and had a good time. I trained for another Galaxy finals qualifier following the one in Florida, working harder than ever. I incorporated more running and smarter pre-contest dieting into my program and enlisting the help of John Atherton, a fitness coach from Florida. He monitored my exercise and nutrition program via email. After several more months of hard work and dieting, I decided to not compete when the show was one week away. My heart was just not in it, and I was extremely fatigued and depleted. It seemed that every time I would compete, I would fall into the same trap of "anorexic thinking". It was a battle for me. When you train for a fitness show, your life revolves around it...you basically eat, sleep, breathe training and dieting! You have to be slightly obsessive-compulsive to succeed. I was worn out! Six months later, however, I started training for another Galaxy qualifier, this time seeing a nutritionist weekly and working as hard as ever in the gym. As hard as I worked, the results wouldn't come. I knew something was wrong - my energy levels were low, I wasn't losing bodyfat, I was losing hair, and I didn't feel like myself. I felt like I was losing my mind! I was diagnosed with hypothyroidism. My decision to stop training for the show came as a result of my realization that my physical and mental health was more important than competing."
To view excerpts from Sarah's slightly-compulsive precontest training logs, click here. :)
"My training philosophy and my personal self-concept have changed for the better since my days of competing...thank goodness!"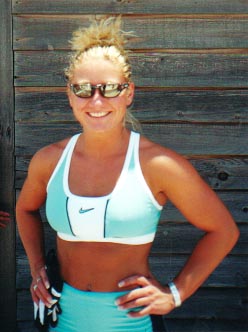 Having overcome her struggles with anorexia, negative body image, and exercise bulimia, Sarah feels there is a great need for the mentoring and support of our younger generation. She feels that these issues, along with so many others, are extremely detrimental to the well-being of young women. She would like to pursue opportunities to reach out and provide education in these areas.
Growing up a competitive springboard diver and gymnast, taking tennis lessons, and later on "dabbling" in Karate and Muay Thai, not to mention being a 5k runner and fitness competitor, Sarah had little experience with team sports. Most recently, she took up soccer. In 2003 she took on the sport of women's professional football as a member of the
Austin Outlaws
, an
NWFA
team.
"I knew very little about football when I first watched the Outlaws practice prior to the 2003 season. I guess I got bitten by the bug, however, because shortly thereafter I was practicing alongside my teammates! I started out as a running back, and towards the end of the season I also stood in as free safety. Our last couple of games were a true test of heart, because players had quit, or gotten injured. We won our last game (against the former Dallas Dragons) with 16 players! The sport of women's football is catching on, and the players are of all ages and walks of life...we had women on our team who were moms, one player was a lawyer who was 50 years young! I have always been a sprinter and I am strong for my size, therefore I was well-suited to the position of running back. Looking back on my football days, I realize how much I learned, how much fun I had, and how tough I really am. In one grueling game, I fractured my right foot in the third quarter and continued to play through the end of the game - not the smartest way to handle an injury, but I didn't want to give up."
Sarah continues to grow as a person and continues to expand upon her personal training abilities through completing continuing education courses, attending workshops, and striving to learn something new every day...but one thing remains the same...she still feels passionate about exercise and healthy living, and still strives to have a positive impact on the lives of her clients.
"I have worked with hundreds and hundreds of individuals...of all backgrounds, lifestyles, ages, and fitness levels. What is most important in designing a fitness program is that I take into account that person's unique characteristics and goals. I enjoy working with different personality types and have found ways to motivate even the most exercise-resistant individual!"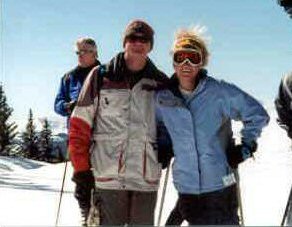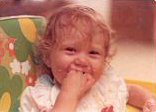 Her hobbies (aside from the obvious enjoyment of exercise) include drawing, sculpture, graphic design, reading, crossword/logic puzzles, snowskiing/snowboarding, wakeboarding, studying (yes, she considers it fun!), and writing...and after years of shunning "bad" food, she loves to eat!
"Every day we are alive is a chance to become a better person. There is so much to learn! We are given so many opportunities to grow and to improve our lives. Beginning an exercise program...quitting smoking...overcoming alcoholism...losing 100 pounds...these healthy goals may seem daunting to some, but I can promise you that many others have tackled them head-on and have never looked back. Isn't it time you set a goal for yourself and saw it through?"
"Don't be afraid to fail. Create a sense of urgency and get moving!"
Sarah E. Rippel
"I have over ten years experience in working with individuals of all ages in many different environments. Aside from training clients in health clubs, I have trained clients in their homes, outdoors, and in rehab/post-rehab settings. I have worked with a spectrum of individuals - from inexperienced exercisers seeking to improve their health, to teenage athletes, as well as those seeking improved recovery after undergoing physical therapy. I train clients individually, in pairs, as well as in small groups. I have also helped clients with their fitness and nutrition programs via the internet."
If you are interested in getting started:
or give me a call - (225) 326-2317
STAY FIT and ENJOY LIFE! :)
-Sarah
VITAE - SARAH E. RIPPEL
· BS in Exercise & Sport Science - Texas Tech University
· Certified Personal Trainer – ACE, ISMA
· Sports Nutrition Certification – ISMA
· Reformer Level I Certification - The Pilates Coach
· Performance Enhancement Specialist - NASM (pending)
· Continuing Education through various organizations, including FiTOUR, ACE, Body Basics, NDEITA, Resist-A-Ball, and NASM
· Active Isolated Stretching
· Keiser Power Pacing certified cycling instructor
· Volunteer experience in Orthopedics
· Volunteer experience in Physical Therapy
· AFAA Member
· IDEA Member
· World Fitness IDEA conference volunteer & attendee - Las Vegas, NV
· Ms. Fitness and Galaxy fitness competitor
· Exercise & nutrition program design for NWFA women's professional football team, Austin Outlaws
· Television host and exercise demonstrator, "The Bodyworks Workout"
· Original fitness articles published in "West Texas Sports, Fitness, and Health" and "Lubbock Home and Family" magazines, along with online writings published at various fitness-related websites
· Former contributor to AtoZfitness.com's "Ask the Experts" panel
· Personal/professional website maintained since 1998
· CPR and AED certified
© Copyright 1999-2005 Sarah E. Rippel. All rights reserved.